Free Blackjack Game
Try our free blackjack game from NetEnt iGaming software.
Blackjack, also known as 21 in some parts of the world, is a casino card game in which the player's objective is to beat the dealers hand by getting a total hand value of 21 or closer to 21 than the dealer's hand without going over 21.
If the player's hand total goes over 21 this is known as a "bust" and the player loses their bet.
If the player receives a hand value of 21 on their first two cars this is called a "blackjack" and they automatically win as long as the dealer does not also have a blackjack. The great thing about blackjack hands is they pay 3/2 (three to two times the bet wagered).
This free game is for players 21 years old and up only.
Play Blackjack Free
Play BJ 21 by NetEnt software for real at Mr Green Casino.
Blackjack Rules
In Blackjack there can be anywhere from one deck of cards up to 8 decks of cards that are shuffled together before every round begins.
The dealer then deals two cards to each player and two cars to the dealer's hand starting from their left and ending in the dealer's hand.
Both of the player's cars are dealt with the face up however only the dealer's first card is dealt face up. The dealer's second card is dealt face down so players can't see it.
The dealers second card is called the "hole card" and it facing down gives the casino a small advantage because players must make decisions about where or not to draw another card without knowing what the dealer's total hand value is.
After each player and the dealer have been dealt two card each the player in the first table position called first base must make a decision about what to do with their hand. The player can choose to take a card (called a "hit"), not take a card (called a "stay" or "stand", double their bet (place double their original wager amount and receive one more card) split their hand into two separate hands (when the player's two cards have the same value) or surrender their bet (forfeit half of their bet and then the hand is over with).
Objective of the Game
The objective in Blackjack is for the player's hand to get a total value greater than the dealer's hand without going over a total value of 21. The player can also win when their hand is less than 21 and the dealer's hand goes over 21 which is know as a "dealer bust". If both the player and dealers hand have the same value then the bet is a tie and no money is lost or won. Players new to the game should learn basic blackjack strategy before playing for money. This will help beginners to win more often and consistently by following the best mathematical model for every situation possible with the cards.
Recommended Casinos for Blackjack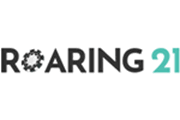 Roaring 21 Casino is our top recommended online casino for playing blackjack with Bitcoins. Roaring 21 offers single deck, double deck and multi-deck blackjack games powered by Realtime Gaming software. New players to Roaring21.com are welcomed with a $4,300 BTC bonus package plus 21 free spins when making their initial deposit using Bitcoin.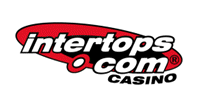 Intertops is one of the world's oldest online casinos with more than 20 years of first class gaming services. Intertops is a full service site offering bettors a casino, sportsbook and poker card room for all types of betting. Intertops Casino accepts Bitcoin deposits and often is a top choice of USA players.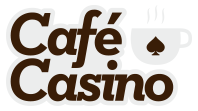 Cafe Casino offers a massive 500% match bonus up to $5,000 on first time deposits made with BTC. Play all of your favorite online blackjack games in Bitcoin today. Cafe Casino is known for providing US players with excellent customer support availability and multiple banking options.